ACT NOW: Petition Attorney General Jeff Sessions and President Donald Trump to Review the Cliven Bundy Case!
Send me updates on the Cliven Bundy case
Keep me informed of other important issues
---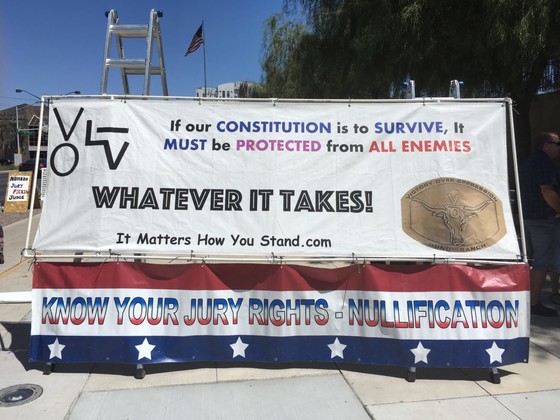 By Tay Wiles, High Country News
The NM Political Report
September 4, 2017
Last month a Las Vegas jury acquitted two men – Ricky Lovelien of Montana and Steven Stewart of Idaho – for their parts in the 2014 armed standoff between the federal government and supporters of rancher Cliven Bundy. The jury found co-defendants Eric Parker and Scott Drexler not guilty of most charges but deadlocked on some. When it comes to trying the Bundys and their supporters, federal prosecutors now have a terrible record, winning just two convictions after two trials of six defendants in Nevada this year. Last fall, Bundy's sons Ryan and Ammon Bundy and five others were acquitted for leading an armed takeover of Oregon's Malheur National Wildlife Refuge in early 2016.
Continue Reading...
---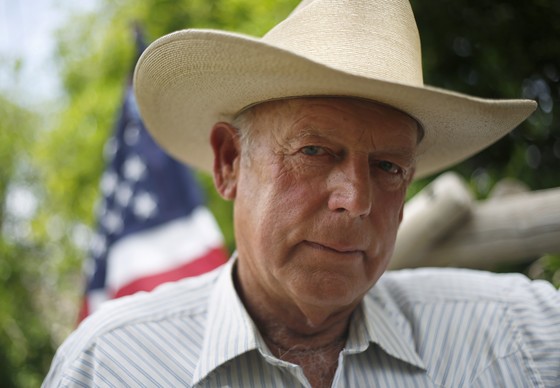 Klayman Asks DOJ Office of Professional Responsibility and Inspector General to Investigate and Order Attorney General and His Staff To Expeditiously Review Bundy Case For Gross Prosecutorial Misconduct and to Take Appropriate Remedial Action to Prevent Injustice
(Washington, D.C., August 28, 2017). Today, Larry Klayman, a former federal prosecutor and the founder of Freedom Watch and before that Judicial Watch, announced the filing of a complaint with the Office of Professional Responsibility and Inspector General of the U.S. Department of Justice (DOJ) concerning the failure of Attorney General Jeff Sessions to uphold his oath of office and his prior commitment to Klayman to neutrally review the on-going Bundy prosecution. This prosecution, as has been widely reported, is rife with gross prosecutorial misconduct by DOJ attorneys under Sessions' supervision and control, such as the acting U.S. Attorney Stephen Mayre. This prosecutorial misconduct has been furthered and compounded by the presiding judge Gloria Navarro, who was recommended to the bench by former Nevada Senator Harry Reid. Reid had previously publicly defamed the Bundys as "domestic terrorists" in transparent attempt to taint jury pools. This complaint, which is embedded below and which can be found at
www.clivenbundydefensefund.org
, is self explanatory.
Those seeking information should contact daj142182@gmail.com or (424) 274 2579.
View Complaint
2017.08.17 – Bundy – Request for Investigation.pdf
2017.08.23 – Bundy – Supp. Request for Investigation.pdf
---
---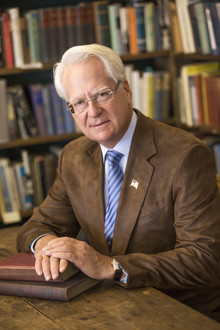 By Larry Klayman
The political prosecution of Cliven Bundy, his sons and tens of other defendants is an outrage begun by President Barack Obama and his Justice Department, then run by former Attorney General Loretta Lynch, essentially because Cliven used the word "Negro" in commenting that he and his family could appreciate how African-Americans were mistreated by the federal government, given how this same federal government, under Obama and Lynch, with the aid of former Nevada Sen. Harry Reid, had attempted to enslave them, too. As just one example of how Obama took offense and then threatened Cliven, just watch the video below.
Continue Reading...
---
---
---
Bundy Trial Set To Begin June 5th 2017
---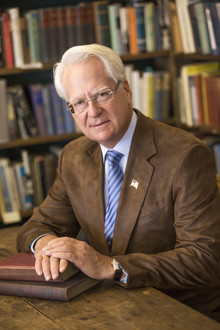 By Larry Klayman
Many of y'all know the story, but none of us as of yet knows the ending. In the spring of 2014, the federal government, led by Sen. Harry Reid's (aka "Dirty Harry") hand-picked head of the Bureau of Land Management (BLM), who he not coincidentally had President Obama appoint, violently invaded the ranch of Cliven Bundy, his wife and his sons and daughters, with its army of armed federal agents and mercenaries, to throw the Bundys off the land they had ranched at Bunkerville, Nevada, for nearly 150 years.
Continue Reading...
---
In reality, unlike those who wish to harm America and the American people, the Bundys care very deeply about this country and what it stands for. They are men of faith and honor who respect the rule of law. They deserve better.
Cliven Bundy deserves a fair and just trial. But that won't come easy, with so much going against him. He will need a competent and capable legal defense. To mount an effective defense, Cliven Bundy needs your strong financial support.
Please consider a generous contribution today to the Cliven Bundy Legal Defense Fund!
---
Cliven and Carol Bundy
You can't imagine what it's like here on the ranch without my husband and four of my sons – being held without bail – political prisoners of Barack Obama's "Justice" department.
Maybe you haven't heard that Cliven was, until recently, being held in solitary confinement without bail – unjustly imprisoned for being a God-fearing, honest, law-abiding, hard-working patriot.
I never thought anything like this could happen in America. Yet it is happening to my family! Cliven's even being denied his choice of counsel, and is being treated as guilty 'til proven innocent. In our case, the Constitution means nothing!
That's because everything Obama and his henchmen have charged Cliven with has been completely fabricated – just one more attempt by Obama and Harry Reid to use the government to intimidate us into giving up our livelihood – cattle ranching.
Continue Reading...
---
Media Coverage
| | | |
| --- | --- | --- |
| May 25, 2016 | Las Vegas Review-Journal | Federal judge refuses to get off Bundy case |
| May 10, 2016 | Palm Beach Post | Bundy sues judge in Nevada standoff case, wants her removed |
| May 10, 2016 | WND | Cliven Bundy sues Obama, Harry Reid, Nevada officials |
| May 10, 2016 | CBS Las Vegas | Bundy Sues Judge in Nevada Standoff Case, Wants Her Removed |
| May 10, 2016 | The Oregonian | Cliven Bundy sues to have judge removed in Nevada standoff trial |
| May 10, 2016 | The Guardian | Cliven Bundy sues Obama over 'cruel and unusual' solitary confinement |
| May 10, 2016 | NBC News | Rancher Cliven Bundy Sues President Obama, Harry Reid Over 'Cruel' Treatment |
| May 10, 2016 | Review Journal | Cliven Bundy sues Obama, Reid and federal judge over criminal case |
---
Press conference to follow detention hearing at 10:00 a.m. in Las Vegas federal court (held on court house steps)
Cliven Bundy Attorneys Larry Klayman and Joel Hansen, Carol Bundy (wife of Cliven), and 6 of the 14 Bundy Children
Cliven Bundy Sues Federal Judge Gloria Navarro, Senator Harry Reid, Rory Reid And President Obama For Violating His Constitutional Rights
Asks For Dismissal Of Indictment And Release From Solitary Confinement
(Las Vegas, Nevada, May 10, 2016). Today, Cliven Bundy filed a complaint against U.S. District Court Judge Gloria Navarro, U.S. Senator Harry Reid, the son of Harry Reid, Rory Reid and President Barack Obama for allegedly violating his Sixth Amendment Right to Counsel and For Speedy Trial, Eighth Amendment Right Against Cruel and Unusual Punishment (Mr. Bundy is currently being held in solitary confinement), Second Amendment Right to Bear Arms in Self-Defense, and First Amendment Right to Assemble in Self-Defense. The complaint can be found at
www.larryklayman.com
.
The complaint asks the Court to dismiss the indictment against Cliven Bundy and release him from prison and solitary confinement.
Cliven Bundy's attorneys will discuss the complaint following the hearing at 10:00 a.m. on the courthouse steps.
For more information, contact daj142182@gmail.com or (424) 274 2579.
View Documents:
---
Larry Klayman
By Larry Klayman
WND.com
April 24, 2016
More than two years ago, the nation was spellbound as the family of Nevada rancher Cliven Bundy and other cowboys who supported the patriarch's God-given right to defend his land at Bunkerville, Nevada, stood down a tyrannical Obama administration bent on seizing the Bundy homestead.
The false excuse used by Obama's Bureau of Land Management, or BLM: The federal government, rather than the state of Nevada, owned the land that the Bundy family's cattle grazed on, that the Bundys thus owed grazing fees to the federal government, and, incredibly, that this ranching was killing a so-called endangered species tortoise.
Read More...
---